Flood Insurance
Flood insurance – make sure you're covered. 
Flood Insurance in PA, NJ, and DE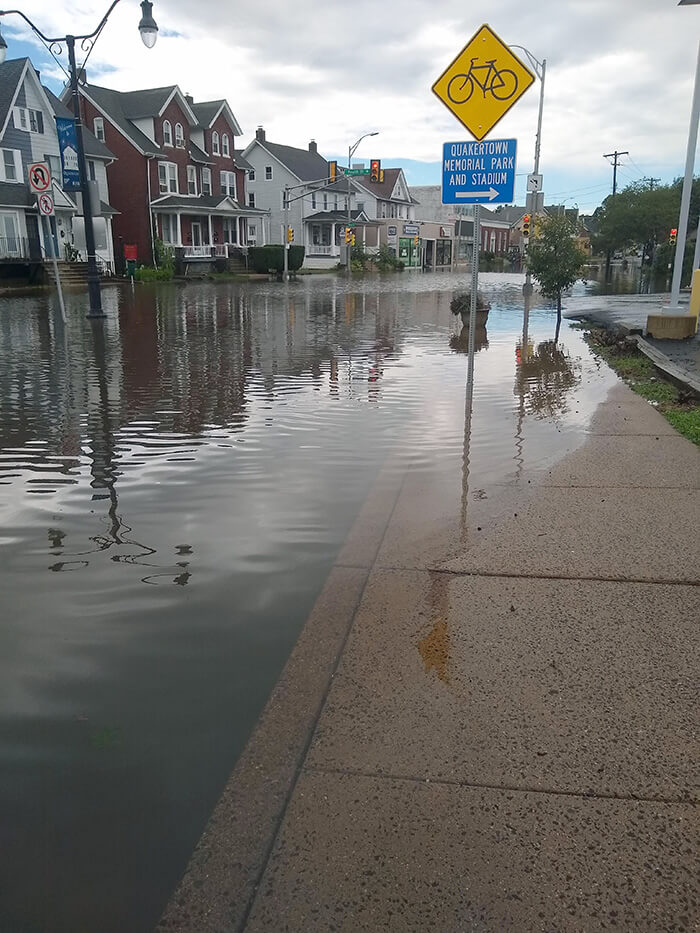 Insurance against flooding is one of those items which most homeowners don't think about until the water begins to rise.  Unfortunately, it's then that they realize that a standard homeowner's policy doesn't cover floods.  If you own a home, insuring yourself against water intrusions is a great investment to protect your home and its contents.  In general, flooding is one of the more common – and more destructive natural occurrences we're likely to experience.  In addition, floods have become more prevalent over the past few years as more and more land is being developed, leaving no place for water to go.  Subsequently, purchasing a flood policy has become much more of a necessity rather than a luxury these days.
Do I Need Flood Insurance?
If your property is in a FEMA designated flood zone, many mortgage companies will require you to carry insurance for flooding.    You can check the FEMA flood maps here.   Keep in mind that these maps may change as conditions in the area change.  While some areas are more at-risk than others, there are really no areas in the PA, NJ, or DE area which are completely immune from flooding.  Consequently, it just makes good sense to carry this type of insurance.
 How Do I Get Flood Insurance?
Allied Insurance group can make it easy and affordable for you to add coverage to your existing homeowner's policy.  Oftentimes it's a simple process which can be done over the phone without a lot of extra documentation.  As the Tri-State area continues to grow, the frequency of flooding, and consequently, water damage to your home, increase.  Let Allied Insurance help you ease your mind should you fall victim to rising waters and need to remediate.  If you've got more questions, please feel free to call us or contact us here for more information.
Get a Quote
You can request a quote here.
Leave Us a Review
Our aim is 100% satisfaction.